Chapter 9
Dusty is now in outer space beginning his mission.

I can hardly believe it .... God has fulfilled His words, His promises, it is all true...

And I promise Lord to carry the gospel with me wherever I go.. and tell of your wondrous works...
Dusty looks out the window and sees he is approaching the space wheel..
He knows what he has to do...
The crew is there to communicate with Dusty and encourage him... the have special radios that transmit their voices.

"Do you think you can do it?
"Piece of cake! I can do all things through Christ".

Dusty is energized with his faith and purpose for he knows what God has called him to do...
to do in this very place..... in this very time in history
He has strength and wisdom beyond measure.... beyond his years.....
Dusty pushes himself though the small compartment of the wheel... He's in... now down to business---to fix the keyhole.....
The crew waits anxiously hoping and praying Dusty will be all right.....
Time passes slowly it seems... as Dusty is inside the space wheel...

Is everything going all right?
Is Dusty able to fix the keyhole?
God is making sure of it... I can tell you that...His hand quides Dusty in exact measurement and detail....
Dusty emerges victorious!!
The job went well and was a success!! They could tell by the smile on Dusty's face and the thumbs up he gave!
The crew rejoices... He did it!!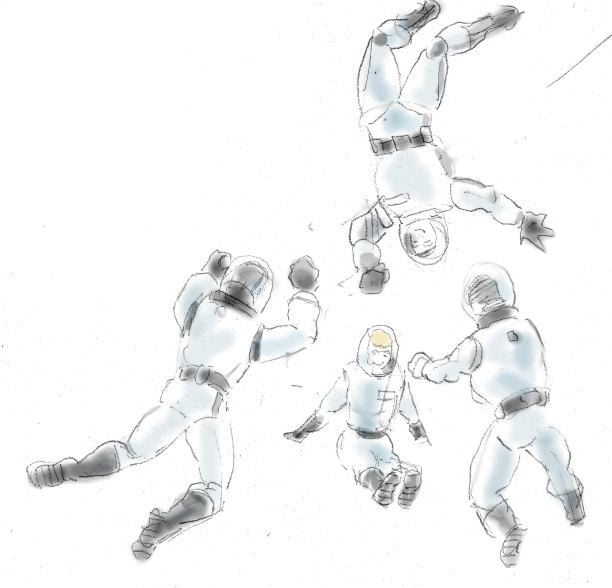 ---
Click here to continue..........