FRIENDS
Bible Teachings
click on the link to view these uplifting Spirit-filled Bible teachings.....



---

About Friends Ministry

We are a group of believers in Christ with an interdenominational vision of ministry.
GOALS i. Our primary goal is to spread the message of Christ's salvation to those who have not yet made him Lord of their lives, whether children, youths or adults.
ii To Believers, we have a two fold objective that is:- a. To equip Christians for works of Ministry. EPH. 4:12 b. To Developing their personal relationship with God, Thus Achieving growth. 2 Peter. 3:18
METHODS
a. In Schools: Working with existing Christian groups to provide teaching and counsel through literature and correspondence. b. In Churches : To help acquire material that will enhance spiritual growth and service in Christ. c. As Friends, to be there for all who need a helping hand, regardless of their denomination.
STATEMENT OF FAITH
THE BIBLE The Bible is God's word as inspired by him in it's entirety. 2 Tim.3:16
GOD God eternally exists in three persons: God the Father, God the Son and God the Holy Spirit.
SALVATION All mankind having been declared sinners by God and doomed to eternal punishment have no hope of saving themselves. God himself has provided out of love a redemptive plan through faith in Jesus Christ by which we can be saved. John 3:16
HOLY SPIRIT We believe in the falling, empowering and working of the Holy Spirit in and through God's Children.
We believe too in the Gifts he Bestows. 1COR. 12-14.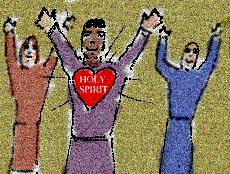 Greetings to the Church .
Serving God with you.
Andrew Sandala
---
---